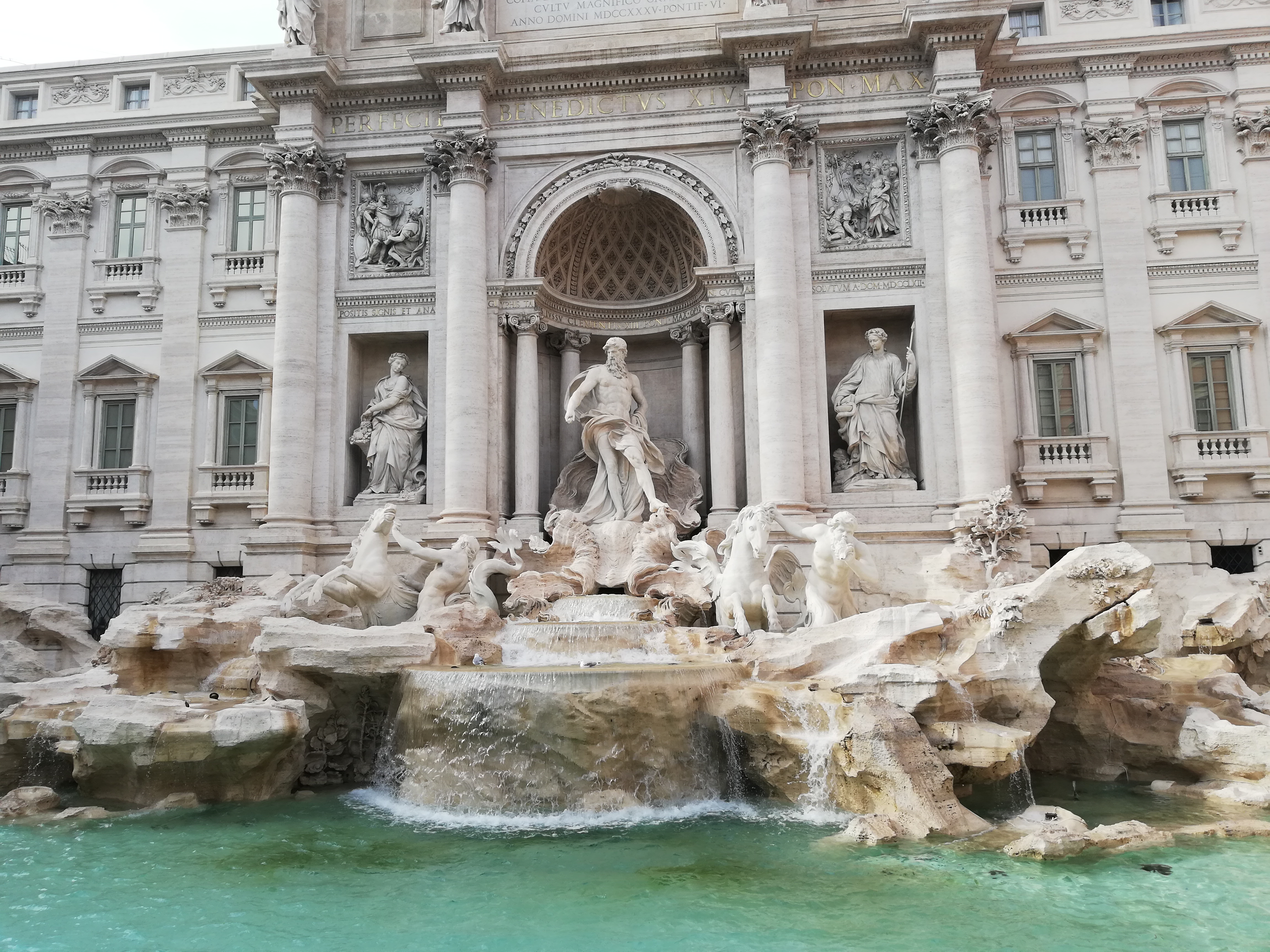 LINE A
The line A of the Rome metro , characterized by orange , was the second line to be built in the capital. The first section of the line, from Ottaviano to Cinecittà, was inaugurated on 16 February 1980 by the then mayor of Rome Luigi Petroselli, today the route extends from Battistini to Anagnina.
Today, line A has 27 stations (there are plans for extensions beyond the Battistini terminus) for a length of 18.425 km. Meet line B in Termini station and intersect, when operational, with line C in the stations of Ottaviano and San Giovanni.
MAP - LINE A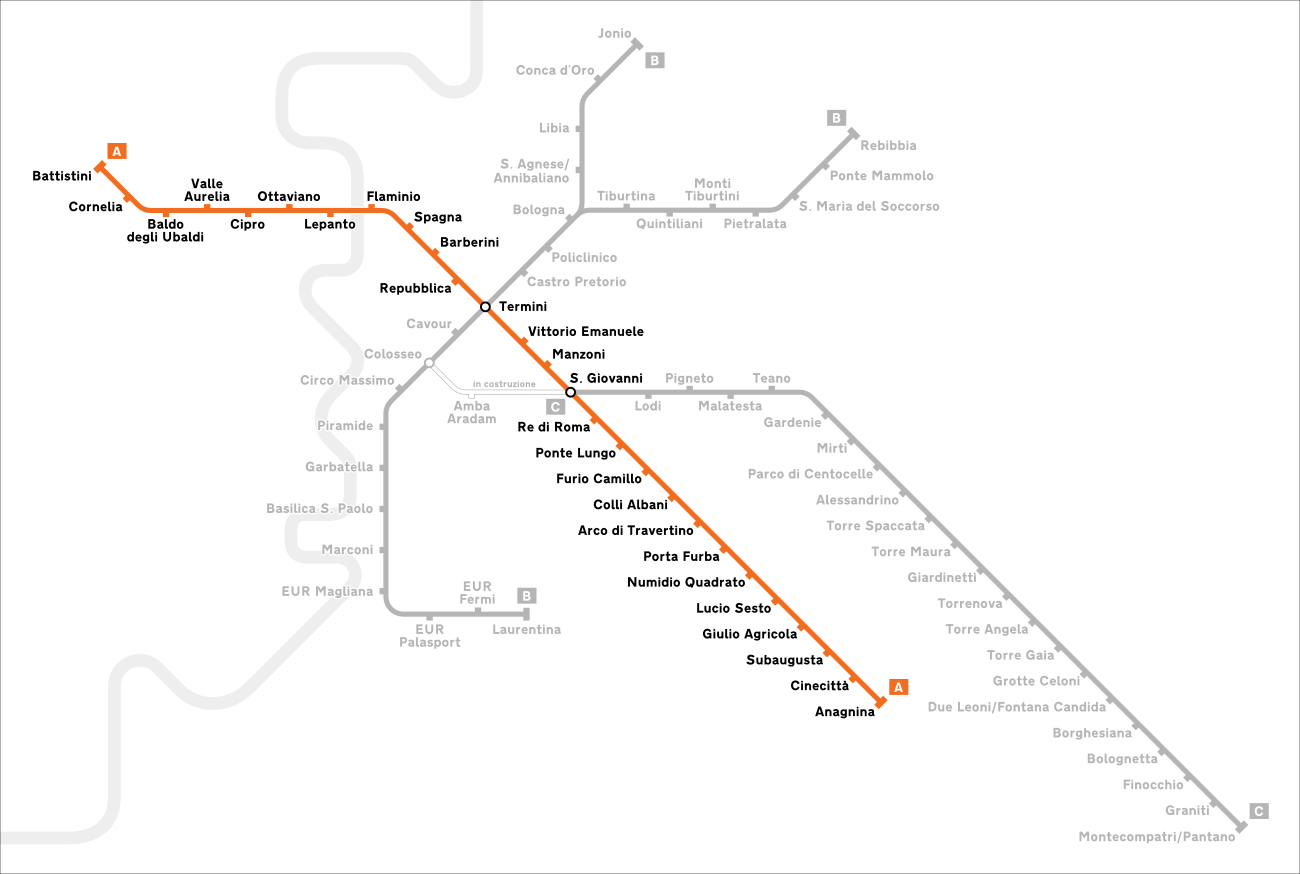 Rome metro card (includes also metro, bus, tram and Airport Bus from Ciampino)
City Pass Rome – 100% Mobile – Fast track entrance
VATICAN MUSEUMS & SISTINE CHAPEL – Skip the line tickets
Line A (27 stations and 18.4 km) connects the west of Rome near the Vatican to the popular suburbs of the southeast. From the terminus of Battistini to that of Anagnina, the main stops are:
Ottaviano – San Pietro – Vatican Museums for

Vatican Museums

and

St. Peter's Basilica.

Flaminio for Piazza del Popolo and

Villa Borghese Park

.

Spagna serving the Spanish Square.

Barberini for the namesake square, Via Veneto and

Trevi Fountain

.

San Giovanni for the Basilica of St. John Lateran.

Cinecittà for the city of homonymous cinema.
The line is completely underground except for a bridge on the Tiber.
THE STATIONS OF LINE A:
The stations of line A of the Rome metro, where the respective stops are located, are the following:
Battistini
Cornelia
Baldo degli Ubaldi
Valle Aurelia
Cyprus
Ottaviano
Lepanto
Flaminio
Spain
Barberini (temporarily closed on 03/23/2019)
Republic (temporarily closed from 10/23/2018 to 06/26/2019)
Terms
Vittorio Emanuele
Manzoni
Saint John
King of Rome
Long Bridge
Furio Camillo
Colli Albani
Arch of Travertine
Porta Furba
Numidio Quadrato
Lucio Sestio
Giulio Agricola
Subaugusta

Cinecittà

Anagnina
THE CONSTRUCTION OF LINE A:
The construction works for the extension of the line were long and complex, mainly due to the technique of open excavation , which caused many problems to the viability of Rome. Precisely for this reason the works stopped for 5 years, before starting again with the technique, used today, of moles , which if on one hand solved the problem of traffic and traffic, on the other hand brought problems to the buildings placed above the route of the line.
Fermi for another two years, due to the crossing of the Tiber river, other problems resulted with an error in the route, due to the construction of the Nenni bridge for crossing the river, and for archaeological finds near Piazza della Repubblica.
2 Comments